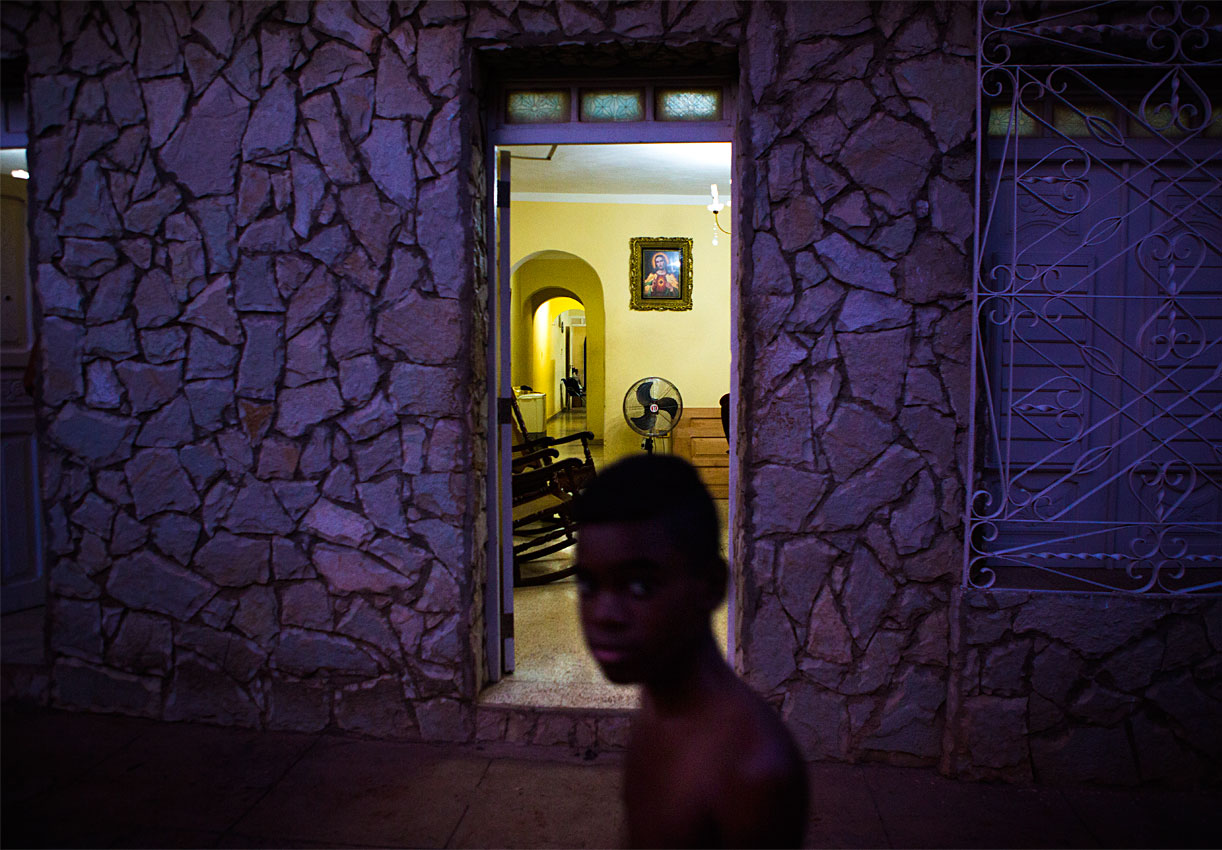 Oblivion: de handeling of het proces van uitsterven; De conditie of de kwaliteit van het bestaan helemaal vergeten: Als we hun habitat niet bewaren, zal de hele soort in de vergetelheid raken.
Tientallen jaren van verval hebben Cuba omgezet in iets moois. De prerevolutionaire stijlelementen, American 1950, de kwaliteit van de producten gemengd met de rommelige 'wat we hebben of kunnen vinden zullen we gebruiken, omdat er niets anders beschikbaar is'aanpak is een totaal antistatement voor de westerse weggooi cultuur. Cuba is zo veel meer dan auto's en zandstranden. Een moment om de schoonheid in het lelijke te herkennen is essentieel voor het ervaren van het echte Cuba. Torben Raun, (1973, Haderslev, Denemarken) afgestudeerd in film en media aan de Studies van Kopenhagen en London Guildhall University (2000), en in 2003 fotografie aan de Deense School of Art Photography, fotografeerde dat Cuba.
'finding beauty in the ugly' is een terugkerend thema in zijn documentaires en kunstwerken. Torben is momenteel gevestigd in Amsterdam en reist over de hele wereld voor opdrachten en vrij werk. Zijn werk is tentoongesteld in Tokio Graphic Passport (2010), FotoFestival Naarden (2011) en Parijs Photo Mode (2015).
Torben Raun - Fragments of Oblivion 25 februari - 26 maart Opening 24 februari, 6 - 21:00 VIP Voorbeeld 5-6 pm
KYAS ART SALON Keizersgracht 221, 1016 DV Amsterdam +31 20 622 06 50 / artsalon@kyas.com Dagelijks geopend 's middags op afspraak. Bel of mail voor bezoek. 
Prints by FotoLabKiekie